2009/10 Basketball Cards
Shop our Selection of 2009/10 Basketball Card Boxes and Cases. Many of the 2009/10 Basketball Products Contain Rookies from Blake Griffin, Ricky Rubio, Jonny Flynn, Tyreke Evans, James Harden, Brandon Jennings and Stephen Curry!
---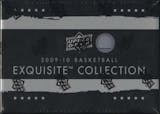 Introducing The Greatest and By Far the Most Limited Exquisite Collection in History!Upper Deck has shocked the basketball collectors of the world with their surprise announcement of 2009/10...
$3,999.95
---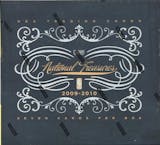 Look for (6) Autograph or Memorabilia Cards and (1) Base Card sequentially numbered to 99 in every box!!Some customers have reported pulling (8) Auto's or Memorabilia and (4) Base Cards per...
$2,999.95
---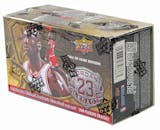 Each set contains (100) cards! Four Bonus Retro Cards Per Set! 1986 Fleer Rookie reprint card! The Beckett book value for this set is $322!!! Look for RARE AUTOGRAPHS!
$59.95
---

---

Try for Stephen Curry Rookies!Look for the following randomly inserted inserts:- Franchise Favorites- True Colors/Primary Colors (the League's premier players are featured with their team colors...
$24.95