Best Price on the Planet Supplies
Shop our selection of Supplies at the Best Price on the Planet. You won't find these BPP Supply deals anywhere else!
---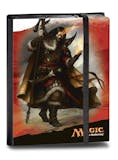 9-pocket PRO-Binder with printed cover. Embossed middle black web material gives cards a classic framed look. Side loading pocket design to prevent cards from easily falling out. Elastic strap holds...
$23.99
$8.95