2006/07 Basketball Cards
Shop a large selection of basketball card boxes, cases, and packs from 2006/07. Many of these products contain rookie cards from Rajon Rondo!

---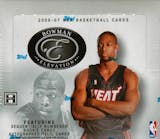 Look for AT LEAST (7) Autographed and Game-Used Cards per box on average!! Find an average of (5) Game-Used Memorabilia Cards numbered to 99 or less, and at leasr (14) sequentially numbered Rookie...
$189.95
---

---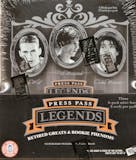 Three 6 pack mini boxes per hobby box, 5 cards per packFind (1) 1-0f-1 Press Plate per case!!Look for (5) Autograph Cards and (1) Game-Used Jersey Card per box on average!! At least (3) Legends...
$159.95
---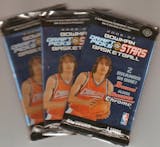 6 cards per packLook for (1) Bowman Chrome Autographed Rookie and (2) Game-Used Cards in every box on average! Also find (2) Bowman Chrome Refractor Parallels Numbered to 299 or less per box! Key...
$4.95