2016 Football Single Cards
Shop our Selection of Football Single Cards from 2016. Rookie Cards, Autographs, Inserts, Jersey Cards, and More. New Cards Added all the Time!
---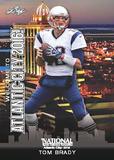 2016 Leaf National Sports Collectors Convention #03-VIP Tom Brady
$1.95
---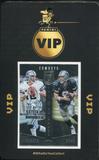 Available only at the 2016 National Panini VIP party, held on Saturday, August 6, this badge contains a card of Dallas Cowboys stars Roger Staubach and Tony Romo, stamped 1 of 1!In order to obtain...
$100.00
$75.00
---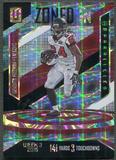 2016 Panini Unparalleled #5 Devonta Freeman Zoned In Black #1/1!!!
$50.00