Just In Sports Cards, Sports Cards Back in Stock
In the Just In section you'll find products we've just got back in stock or older things we've never had until now.
---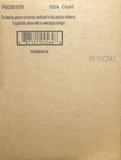 10 Boxes Per Case, 24 Packs Per Box. Two Autograph Cards Per Box! Two Relic Cards Per Box! One 10-Card Mini-Box Box Topper! Look for Mini Auto Patch Book Cards!
$1,099.95
---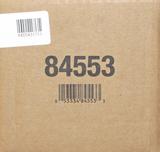 5 boxes per case, 1 pack per box. 1 Bonus Exquisite Hockey pack per box. Find Diamond Relic Rookie Cards w/ REAL DIAMONDS!
$1,299.95
---

Originally available on Topps.com for $1999!Includes all 500 cards in the 2015 Topps Set. All cards are oversized 5x7. Each set includes ONE Autographed 5x7! Signers include John Elway, Brett Favre,...
$1,999.00
$1,499.95
---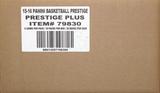 Each Box contains Four Autograph or Memorabilia Cards! Find at least One On-Card Rookie Autograph Per Box!Look for Six different exclusive Autograph Inserts, including NBA Passports featuring an...
$2,400.00
$1,549.95
---

---

18 master boxes per case, 2 mini boxes per box. 2 autographs per master box. Find Winston & Mariota Rookie Cards.
$2,359.95
---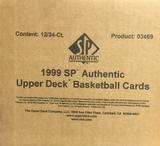 12 boxes per case, 24 packs per box, 5 cards per packKey Rookies: Vince Carter, Dirk Nowitzki, Paul Pierce, Rashard Lewis, Peja Stojakovic, Antawn Jamison, Mike BibbyBase set: 30 Rookies - numbered...
$2,699.95