2010 Football Card Boxes
Shop our selection of 2010 Football Card Boxes and Cases!
---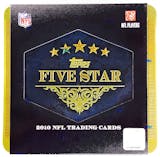 1 Pack Per Box. 4 Premium On-Card Autograph Cards Per Box. 1 Jumbo Jersey or Patch Card Per Box. Look For Tim Tebow Rookies. Look For Rob Gronkowski Rookies.
$424.95
---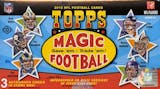 24 Packs Per Box. 8 Cards Per Pack. 3 Autographs Per Box. Look For Jimmy Graham Rookies. Look For Ndamukong Suh Rookies.
$159.95
$109.00
---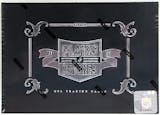 1 Pack Per Box, 8 Cards Per Pack. 3-4 Autographs per pack. Look for Rob Gronkowski Rookie Cards. Find 1/1 NFL Shield Logo & Laundry Tag cards. Gridiron Cut Autographs from Hall of Fame players.
$99.95
---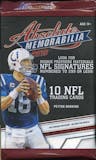 Look for Rookie Premiere Materials NFL Signatures numbered to 299 or less!This Pack Lot contains (24) RETAIL PACKS. This is not a sealed box. These packs are returns from various big box stores....
$19.95
---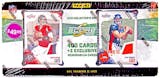 400 Card Complete 2010 Score Football Set. 2 Memorabilia Cards with Each Set! Tebow, Bradford, and Gronkowski RC in Each Set! Look for Rookie Memorabilia Cards!
$15.95
---

---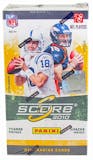 11 Packs Per Box, 7 Cards Per Pack. Bradford, Spiller and Tebow Rookies! Look for Autograph and Memorabilia Cards!
$19.99
$7.95
---