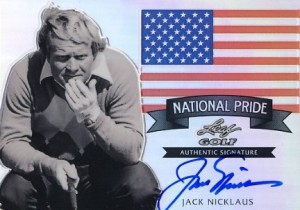 For the golf card collectors out there who haven't had new product to open in quite a while, get excited. Leaf will be producing 2012 Leaf Golf.
Leaf President Brian Gray had this to say about the product:
This is clearly the highest quality METAL product ever produced… With all on-card autographs this spring is going to be EPIC for golf collectors…. After 6 years of waiting…. THE WAIT IS OVER!
As more information on the product comes available we will include it here. We do carry a decent selection of golf boxes, including some early 2000's as well as older boxes you can check out here.