Just In Basketball Cards, Hockey Cards Back in Stock
In the Just In section you'll find products we've just got back in stock or older things we've never had until now.
---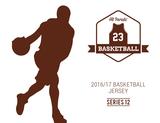 Less than 50 remaining!
1 autographed jersey per box. Hand numbered from 1-100. Loaded with stars and hall of famers. Bill Russell and Kevin Durant. Devin Booker and Anthony Davis.
$139.95
---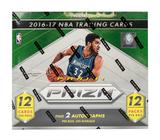 Two Autographs Per Box! 22 Prizms Per Box! Look for Special 5th Anniversary Parallels! Find Prizm's Numbered as Low as 1/1!
$269.95
---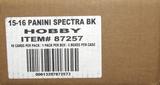 One City Limits Insert PER CASE! Seven Autograph or Memorabilia Cards Per Box! Find Rookie Jumbo Jersey sets #'d/49! Look for Materials Prizms!
$1,329.95
---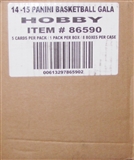 8 boxes per case, 1 pack per box. 3 AUTOS, 1 MEMORABILIA CARD PER BOX. ALL CARDS SEQUENTIALLY NUMBERED TO 99 OR LESS.
$1,099.95
---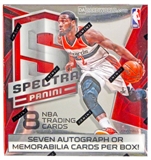 1 pack per box, 8 cards per pack. 7 Autograph or Memorabilia cards per box. 1 Rookie Jersey auto per box. All autographs are paired with a relic.
$314.95
---

---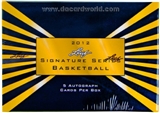 5 ON-CARD Signed Cards Per Box. UNDER 400 TOTAL CASES PRODUCED.
$99.95
---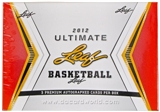 Find 3 Autographed Cards Per Box! Look for Memorabilia Redemption Cards! Look for On Card Inscriptions! 2012 Draft Picks!!
$64.95
---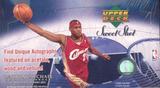 Find Unique Autographs featured on acetate, wood and vellum! Look For Signature Shots Autograph Cards Falling 1 Per Box On Average! One Bonus Pack In Every Box. Look for key rookies such as: ...
$199.95
---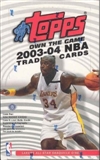 Topps basketball is back and is bound to please!! Featuring 29 rookies from this years draft class including LeBron James, Dwayne Wade, and Carmelo Anthony! Also look for rare autographs and relic...
$274.95