American Pastimes Sale
To Celebrate the Holiday we are Throwing a Huge Week Long "America's Pastime" Sale. Starting Now and Running Until Friday July 10th You Can Save Big on Select Baseball and Football Hobby Boxes and Cases. Quantities are limited, so act fast!
---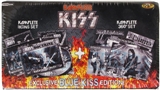 Must Have For Any Kiss Fan! "Komplete" Icons and 360 Sets. Includes Bonus 5 Card Kiss Foil Set. Limited Edition Collector's Set.
$19.95
---

20 sets per case, 100 cards per set. Complete 100 Card Set including 2010 Draft Picks. Includes an MLL Header Card.
$399.95
$24.95
---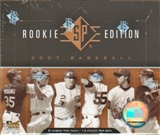 14 Packs per box, 8 Cards per pack. 2 Rookie Signatures & 4 Rookie Cards per box. Find Tim Lincecum Rookie Cards! 4 Rookie Card Design Variations. All Redemption Cards Have Expired.
$28.95
$26.05
---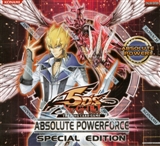 As an Authorized Distributor with Konami, we can only ship current Yu-Gi-Oh sealed products within the U.S and it's Territories.Absolute Powerforce Special Edition makes it easy for Duelists to get...
$69.95
---

---
Eligible to Ship to Canada!
18 packs per box, 32 cards per pack. Find Young Guns Rookie Cards 1:7 Packs. Two Inserts per Pack. One Victory Update Card Per Pack. Find Logan Couture & Tyler Ennis Rookie Cards.
$149.95
$108.95