2014 Baseball Card Boxes
Shop our selection of 2014 Baseball Cards - Factory Sealed Boxes, Cases, and Packs!
Featured Products
---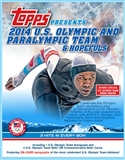 Look for One U.S. Olympic Team Autograph and Two U.S. Olympic Team Relic or Commemorative Relic Cards!Featuring ON-CARD Autographs of the most celebrated U.S. olympic Team Athletes!Celebrate the...
$1.25
---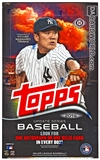 36 Packs Per Box, 10 Cards Per Pack. One Autograph or Relic Card Per Box! Look for Framed Cards and Manufactured Relics!
$39.95
---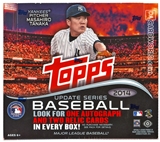 10 Packs Per Box, 50 Cards Per Pack. Jumbo Box contains 1 Autograph & 2 Relic cards.
$99.99
$62.95
---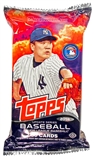 Each pack contains forty seven (47) 2014 Topps Update Series baseball cards; + one (1) Red Hot Foil Base Parallel; one (1) The Future is Now Insert; one (1) Power Players Insert! It's been an...
$6.95
---

---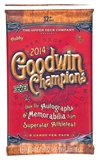 Look for the following:- Hard-signed autographs - Single or Dual Swatch Memorabilia cards - Origin of Species patch cards - Goodwin Masterpieces - Art of the Ages Paintings - Museum RelicsFind Ten...
$5.50
---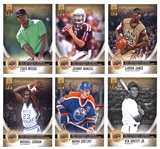 Available only at the 2014 National Sports Collectors Convention in Cleveland, OHThis 6 card set contains superstars from Major Sports!VIP-1: LeBron James VIP-2: Johnny Manziel VIP-3: Tiger Woods...
$9.95