2012 Baseball Card Boxes
Shop our selection of 2012 Baseball Cards - Boxes, Cases, and Packs!
---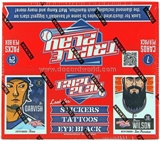 24 Packs per Box, 7 Cards Per Pack. Look for Tattoos & Stickers. Base Set of 90 Cards. Find Trivia Questions on each card. Look for Hall of Fame Player Cards.
$7.95
$5.95
---

---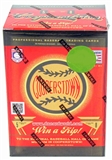 8 Packs Per Box, 5 Cards Per Pack. Find randomly inserted Autographs!!! Look for Famous Moments Signatures. Find Bronze History Cards. Regular Price $19.99 !!!
$19.99
$5.95
---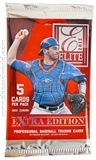 More on-card Autographs than ever before!Autographs from 200 players, including more than 55 FIRST-ROUND PICKS from the 2012 Draft!Find short-printed Green and Red ink autograph variations!...
$5.50
$4.95
---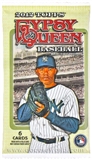 10 Cards Per Pack. 1 Autographed or Relic Card Per Box. Mini Card in Every Pack. Look for Yu Darvish Autographs. Short Print Variations of Base & Mini Cards.
$2.95
$2.50
---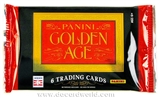 2012 Golden Age mixes the best of baseball's past with great athletes from other sports and personalities from other professions.Autographs and memorabilia pieces from some of the legendary...
$2.50
---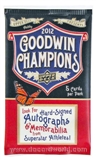 5 cards per pack. Set of 231 Cards. Goodwin Masterpieces, hand-painted 1888 Cards. Rare pieces of space debris & meteorites. Back Again! Animal Kingdom Patches!
$2.95
$2.35
---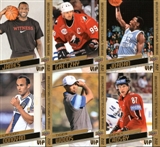 Available only at the 2012 National Sports Collectors Convention in Baltimore, MDThis 6 card set contains superstars from 4 Major Sports!VIP-1: Michael Jordan VIP-2: Wayne Gretzky VIP-3:LeBron James...
$1.95
---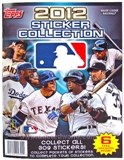 32-Page Collector Album. Each Team has its own page. Includes 6 Free Stickers to start your collection.
$1.95
---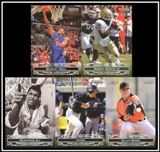 Only Available at the National Sports Collectors Convention in Baltimore, MD5 Card Set Contains:VIP-1: Bradley Beal VIP-2: Robert Griffin III (RG3) VIP-3: Muhammad Ali VIP-4: Ichiro VIP-5: Dylan...
$1.95