2012/13 Basketball Cards
Shop our Selection of 2012/13 Basketball Card Boxes and Cases.
---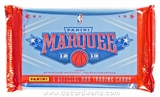 Marquee delivers four different Rookie Sets, five Autograph Inserts including Coaches Autos, 25 Election Night Autographs, and a 100-card Rooki Signatures Insert!Look for five exciting Autograph...
$2.75
---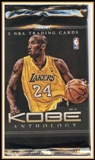 hard to get packCollection of Kobe Bryant cards. Look for Autographed & Memorabilia cards.Pack contains 5 cards. Each card at minimum books for $4 each, so there is a minimum $20 BV in each...
$2.95
$2.00
---

---
Look for 90 on-card rookie autographs from both the 2011-12 and 2012-13 rookie classes! Kobe Bryant, Blake Griffin, Kevin Durant, Anthony Davis, and Kyrie Irving in the debut of Spokesmen...
$1.75