2008 Baseball Cards
We feature a large selection of 2008 baseball card boxes, sets, and packs.
Featured Products
---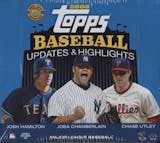 Each box contains (1) Relic and Autograph Card, (1) Rookie Chrome Refractor Box Loader, (10) Campaign 2008 Inserts, and (2) Ring of Honor Inserts per box on average!!Look For Clayton Kershaw...
$349.95
---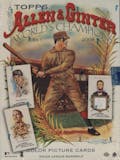 24 packs per box, 8 cards per packTwo Autographs, Relics, Printing Plates, or Allen and Ginter Original Cards Per 24-Pack Hobby Box! Also for the first time ever look for Ancient Icon Cards and...
$169.95
---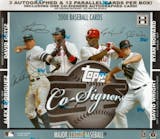 Every box contains 3 Autographed cards including 1 Co-Signers Dual Autographed Card! Some signatures featured in this set include Topps EXCLUSIVES Ryan Howard, David Wright and Alex Rodriguez as...
$169.95
$115.55
---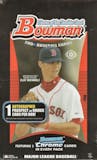 Find (1) Autographed Prospect or Rookie Card in every box!Each PACK contains (2) Bowman Chrome Cards!!Key Rookies: Hiroki Kuroda, Luke Hochevar, Evan Longoria, Johnny Cueto, Matt Joyce, Max...
$89.95
$49.95
---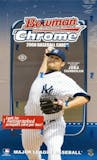 Look for (1) Autographed Bowman Chrome Prospect Card per box!! Look for Jason Heyward, Carlos Santana, and Mike Stanton Refractors and Printing Plates!2008 Bowman Chrome Baseball picks up where...
$45.95
$37.95
---

---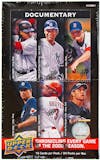 1 Autograph and 24 parallels per box!24 packs per box, 15 cards per pack * One (1) Seasonal Signature in every box, on average! * Twenty Four (24) Gold Parallels per box, on average! * Collect the...
$28.95