2007/08 Basketball Cards
Shop a large selection of 2007/08 basketball card boxes, sets, and packs. Many of these products contain the rookie cards of Kevin Durant!
---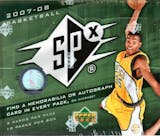 Try for rookie cards of KEVIN DURANT!!!!!TEN autographed or memorabilia cards in every box! ONE PER PACK !** Redemptions for this product expire on May 1, 2010 **Look for at least one Autographed...
$449.95
---

---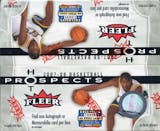 Look for (1) Autograph or Memorabilia Card per box!!Find Kevin Durant Rookie Card and Autographs!!!24 packs per box, 4 cards per pack
$44.95