2007/08 Basketball Cards
Shop a large selection of 2007/08 basketball card boxes, sets, and packs. Many of these products contain the rookie cards of Kevin Durant!
---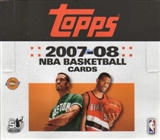 Look for the rookie card of the latest NBA superstar KEVIN DURANT!10 packs per box, 46 cards per packCelebrate the 50th Anniversary of Topps Basketball!! Look for NEW Rip Cards, NBA Rookie Photo...
$79.95
---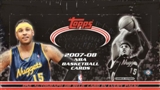 12 packs per box, 6 cards per pack. Look for Durant Rookies! 12 hits per box! (4 Autos 8 Memorablila Cards).
$159.95
---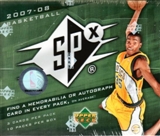 Try for rookie cards of KEVIN DURANT!!!!!TEN autographed or memorabilia cards in every box! ONE PER PACK !** Redemptions for this product expire on May 1, 2010 **Look for at least one Autographed...
$399.95
---

---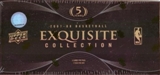 1 pack per box, 5 cards per packLook for 1 Autographed Rookie Patch Card, 1 Autographed Patch Card, and 1 Game-Used Memorabilia or Autographed Card per box on average!! Each box will also yield 1...
$3,499.95