Yugioh Judgment of Light
Shop our selection from the Yugioh Booster Release, Judgment of Light!

---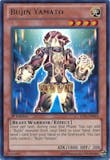 Konami Yu-Gi-Oh Judgment of Light Single Bujin Yamato (JOTL-EN016) - NEAR MINT (NM)Near Mint ConditionA card in Near Mint condition shows minimal to no wear from shuffling or general play. Cards...
$14.00
$5.20
---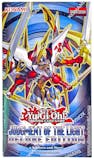 Judgment of the Light just got a powerful enhancement, introducing the Judgment of the Light: Deluxe Edition! Each Judgment of the Light: Deluxe Edition comes with NINE Judgment of the Light Booster...
$29.95
$19.95
---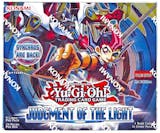 24 packs per box, 9 cards per pack. 100 card set. Number Monsters beyond 100 points. Support for Synchro Monsters. Follows the Yu-Gi-Oh Zexal series.
$95.76
$39.95